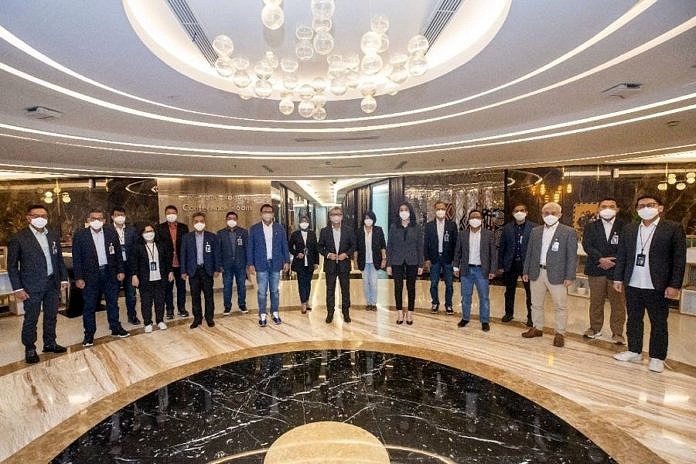 JAKARTA, BALIPOST.com – PT Bank Rakyat Indonesia (Persero) Tbk. atau BRI kembali dinobatkan sebagai "The Best Retail Banks di Indonesia." Majalah ekonomi terkemuka di Asia, The Asian Banker, kembali menempatkan BRI di peringkat pertama dalam penghargaan itu.
Adapun untuk peringkat di kawasan Asia, BRI menempati posisi ke-35. Meningkat dibandingkan dengan tahun lalu pada posisi 36.
Dalam situs resminya, The Asian Banker menyebut pemeringkatan ini merupakan penilaian terhadap program layanan keuangan ritel BRI yang sangat baik dan prima. Selain itu, layanan keuangan BRI dipandang sangat baik karena telah mengalami proses audit yang ketat serta transparan sesuai standardisasi penilaian untuk perbankan berkelas dunia.
Penilaian itu berlangsung dari Januari hingga Maret setiap tahun dan didasarkan pada metodologi balanced scorecard yang dimiliki The Asian Banker. Adapun komponen penilaiannya yakni kinerja keuangan, strategi dan kepemimpinan, digital journey, merek, penjualan, pengalaman pelanggan, proses dan teknologi, manajemen risiko, sumber daya manusia dan organisasi serta pencapaian lainnya.
Terkait penghargaan tersebut, Direktur Utama BRI Sunarso mengatakan pihaknya berhasil menjaga kinerja positif dan terus bertumbuh di tengah hadangan pandemi COVID-19. Bahkan menurutnya dengan peningkatan satu peringkat di Asia, BRI membuktikan selalu dapat memberikan layanan prima di tengah kondisi yang menantang.
"Secara global dunia perbankan saat ini mengalami tantangan yang sangat besar. Namun BRI tetap mampu mencatatkan kinerja positif. Penghargaan ini akan menjadi motivasi lebih bagi kami untuk selalu meningkatkan dan memberikan layanan terbaik khususnya bagi pelaku UMKM," ujarnya. (Adv/balipost)
Credit: Source link