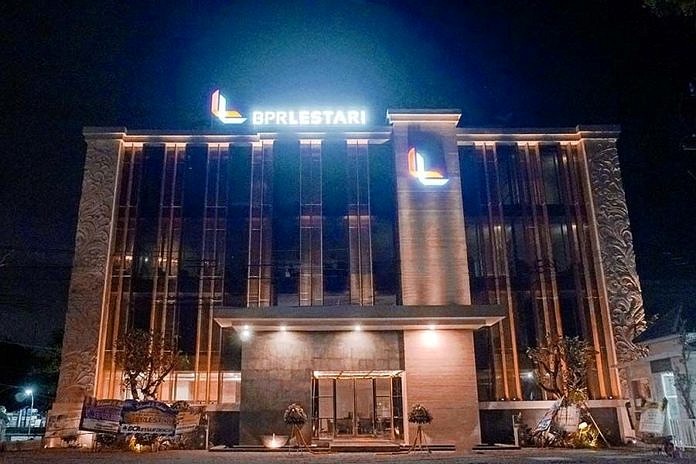 DENPASAR, BALIPOST.com – Membuka tahun 2021, BPR Lestari Bali (member of Lestari Group) meresmikan Kantor Cabang Sanur pada Rabu (14/1). Kantor yang berlokasi di By Pass Ngurah Rai, Sanur Denpasar ini merupakan bagian dari strategi Super Branch BPR Lestari Bali di tahun 2021.
Fungsi kantornya bukan hanya sebagai tempat bertransaksi. Super branch mengubah kantor menjadi customer engagement centre.
"Di kantor ini kami menyediakan The First Lounge yang eksklusif untuk bertukar informasi tentang produk perbankan dengan Personal Banking Officernya atau bisa juga dijadikan tempat ngobrol santai dengan komunitas atau rekan bisnisnya", ungkap Pribadi Budiono, Direktur Utama BPR Lestari Bali ditemui saat peresmian kantor.
Layanan perbankan di kantor cabang ini sama dengan layanan di kantor pusat. "Teman-teman di seputaran Sanur bisa ke kantor ini untuk menikmati lounge atau melakukan transaksi perbankan", tambah Pribadi.
Dengan dibukanya Kantor Cabang Sanur ini, akan merelokasi beberapa kantor kas BPR Lestari Bali. "Bank bukan lagi tempat bertransaksi saja. Transaksi kini bisa dilakukan melalui handphone dan laptop, sehingga operasional beberapa kantor kas kami dialihkan ke kantor cabang yang ukurannya lebih besar salah satunya cabang Sanur ini", kata Pribadi.
"Teman-teman komunitas, asosiasi dan organisasi yang mau meeting, silakan gunakan ruang meeting yang ada di kantor Sanur ini. Tempatnya luas, nyaman, adem dan parker luas. Yang sudah nasabah ataupun belum menjadi nasabah, kami sangat welcome", tutup Pribadi Budiono. (Adv/balipost)
Credit: Source link