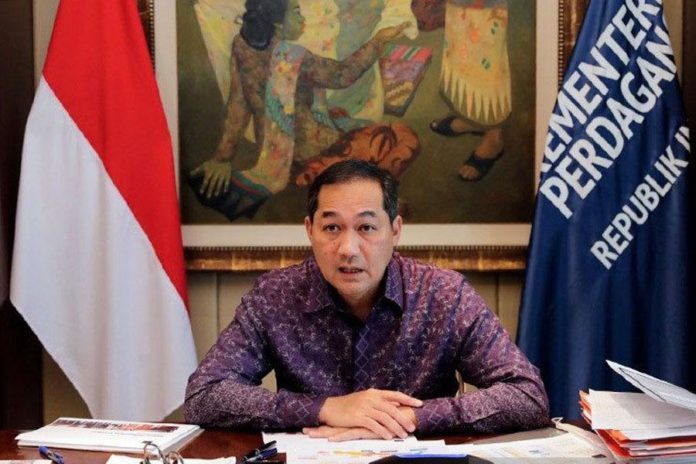 JAKARTA, BALIPOST.com – Potensi perdagangan sangat besar bagi Indonesia dengan kawasan Eropa Tengah dan Eropa Timur yang bakal membuat ekspor Indonesia meroket.
"Negara-negara Eropa Tengah dan Timur adalah beberapa mitra dagang potensial bagi Indonesia. Bahkan, beberapa di antaranya telah tercatat sebagai 30 besar tujuan ekspor utama. Selain itu kami optimis dalam waktu dekat akan ada potensi perdagangan yang sangat besar antara Indonesia dengan kawasan ini," kata Menteri Perdagangan (Mendag) Muhammad Lutfi, dikutip dari kantor Antara, Jumat (8/10).
Hal tersebut disampaikan Mendag dalam acara Indonesia Central and Eastern Europe (INACEE) Business Forum 2021 yang diselenggarakan secara hibrid.
Mendag memandang kegiatan bisnis forum merupakan momen penting dalam peningkatan hubungan ekonomi dengan negara di kawasan Eropa Tengah dan Timur. "Kami menegaskan kembali komitmen Indonesia untuk memperkuat kerja sama perdagangan dengan kawasan-kawasan tersebut. Saya mendorong para pelaku bisnis Eropa Tengah dan Timur untuk menjajaki bisnis dengan Indonesia lebih dari sebelumnya," jelas Mendag Lutfi.
Pada periode Januari-Agustus 2021 nilai ekspor Indonesia ke Eropa Tengah tumbuh sebesar 23,6 persen (YoY) mencapai 2,52 miliar dolar AS. Sedangkan nilai ekspor ke Eropa Timur meningkat 58,07 persen (YoY) dengan produk ekspor utama yaitu karet, baja, kelapa sawit dan fraksinya, bijih tembaga, timah, alas kaki, kayu, dan arang.
Dalam forum itu, Mendag juga mengundang para peserta untuk berpartisipasi dalam gelaran Trade Expo Indonesia (TEI) ke-36 Digital Edition yang dijadwalkan berlangsung selama 14 hari pada 21 Oktober-4 November 2021 secara daring dan showcase produk akan digelar hingga 20 Desember 2021.
INACEE Business Forum merupakan rangkaian kegiatan promosi perdagangan, investasi, dan pariwisata, yang diselaraskan dengan Indonesia-Latin America and Caribbean Business Forum (INA- LAC) 2021, serta Trade Expo Indonesia 2021.
INACEE Business Forum terdiri atas seminar bisnis dan penjajakan kesepakatan dagang (business matching). Kegiatan seminar bisnis ini menghadirkan sejumlah panelis dari Indonesia dan kawasan Eropa Tengah dan Timur.
Selain itu forum ini akan dihadiri oleh para pelaku usaha dan asosiasi bisnis dari Indonesia dan kawasan Eropa Tengah dan Timur, perwakilan RI di kawasan Eropa Tengah dan Timur, dan perwakilan negara-negara kawasan Eropa Tengah dan Timur di Indonesia, serta perwakilan kementerian/lembaga terkait. (Kmb/Balipost)
Credit: Source link