Jakarta (ANTARA) –
"Kegiatan Star Expo ini merupakan pameran eksklusif terakhir atau penutup di tahun 2021. Karena strategi kami di tahun ini, di era pandemi, kami lebih fokus kepada kegiatan-kegiatan eksklusif yang berfokus pada pengenalan produk kami," Kata Kariyanto Hardjosoemarto selaku Head of Operation and Product Management PT Mercedes-Benz Distribution Indonesia saat jumpa pers di Jakarta, Rabu.
Baca juga: 3 rekomendasi mobil Mercedes-Benz terbaik di tahun 2021!
"Pada kegiatan ini, kita akan meluncurkan dua kendaraan yang sudah cukup lama dinanti. Ada New S-Class dan E-Class facelift," tambahnya.
Mercedes-Benz New S-Class dan New E-Class tersebut dikabarkan hadir dengan sejumlah pembaruan di bagian eksterior termasuk desain lampu utama serta ukuran velg yang semula 20 inci menjadi 19 inci.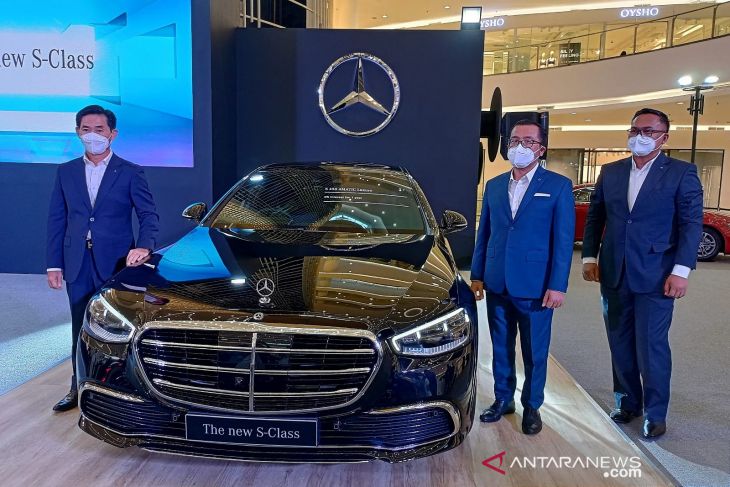 Dari sisi interior, dua sedan terbaru itu juga sudah menggunakan desain setir baru dan layar infotainment-nya menggunakan interface Mercedes-Benz User Experience (MBUX).
"Untuk fiturnya masih sama dengan E-Class dan S-Class sebelumnya. Perubahan ada pada eksterior dan interior," papar Aldo Rais selaku Departement Manager Sales Operation PT Mercedes-Benz Distribution Indonesia.
Untuk Mercedes-Benz S 450 4MATIC Luxury atau Mercedes-Benz New S-Class diketahui memiliki mesin 6 silinder berkapasitas 2.999 cc yang mampu menghasilkan tenaga 367 HP dan torsi 500 Nm. Mobil ini dibanderol seharga Rp2,525 miliar.
Sementara itu, Mercedes-Benz E 300 AMG Line atau Mercedes-Benz New E-Class dibanderol seharga Rp1,275 miliar dengan dibekali mesin 4 silinder berkapasitas 1.991 cc. Mesin tersebut dikabarkan menghasilkan tenaga 256 HP dan torsi 370 Nm.
Baca juga: Menperin paparkan peluang investasi Ekosistem EV ke BMW dan Mercedes
Baca juga: Mercedes-Benz New Sprinter hadirkan kenyamanan berkendara jarak jauh
Baca juga: Mercedes-AMG SL 2022 goda penggemarnya sebelum debut
Pewarta: KR-LMP
Editor: Ida Nurcahyani
Copyright © ANTARA 2021
Credit: Source link