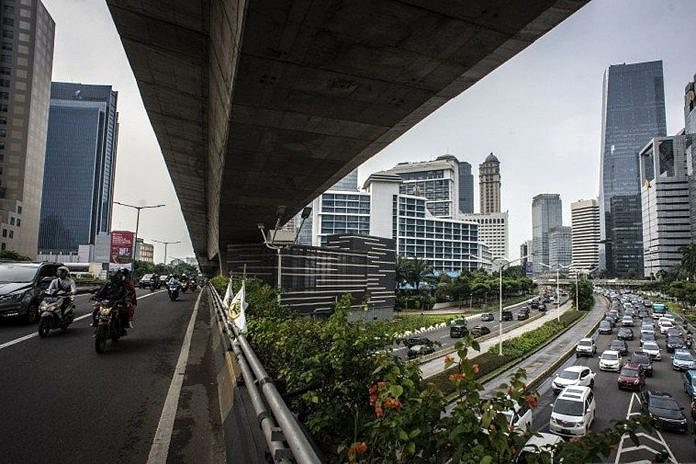 JAKARTA, BALIPOST.com – Pemerintah pusat dapat memberikan sanksi berat kepada pemerintah daerah (Pemda) yang menahan dananya di bank. Sehingga pemulihan dapat merata di kota maupun daerah. Demikian saran Pengamat ekonomi Institute for Development of Economics and Finance (Indef) Bhima Yudhistira, Selasa (18/5), dikutip dari Kantor Berita Antara.
Ia mengatakan pemerintah masih perlu mendorong belanja yang merupakan komponen penting dalam pemulihan ekonomi. Sebab sepanjang 2021 ini belum menunjukkan performa yang sesuai ekspektasi.
Anggaran PEN sampai 11 Mei 2021 terealisasi Rp 172,35 triliun atau 24,6 persen dari pagu Rp 699,43 triliun dan bertambah Rp 49,01 triliun dari realisasi triwulan I-2021 yang sebesar Rp 123,26 triliun.
Bhima mengatakan pemerintah daerah (pemda) juga masih lambat dalam menyerap anggaran dan cenderung disalurkan sebagian besar pada akhir tahun. "Ada Rp 182 triliun dana pemda yang mengendap di perbankan. Padahal selama larangan mudik pemulihan ekonomi cenderung timpang antara kota besar dan desa," katanya.
Dengan adanya pemerataan pemulihan, perekonomian Indonesia triwulan II-2021 akan tumbuh positif di level dua persen, setelah pada triwulan I masih terkontraksi 0,74 persen (yoy). "Perkiraan awal kalau pun pertumbuhan ekonomi positif di kisaran dua persen di kuartal II sudah bersyukur. Itu sudah cukup baik artinya Indonesia keluar dari jalur resesi," katanya.
Bhima memaparkan beberapa faktor yang dapat merealisasikan proyeksi pertumbuhan positif tersebut seiring dengan upaya penanganan COVID-19 yang terus ditingkatkan. "Penanganan COVID-19 tetap penting sebab kunci kepercayaan konsumen adalah penurunan kasus harian disertai dengan pulihnya mobilitas penduduk," katanya.
Bhima menyebutkan faktor yang mampu mendorong pemulihan ekonomi triwulan II adalah mempertahankan konsumsi masyarakat, mengoptimalkan ekspor hingga membangkitkan geliat usaha di daerah. Ia menyebutkan peran UMKM juga penting dalam menjamin serapan kerja terbuka saat sektor formal belum merata pemulihannya seperti saat ini.
Kemudian pemerintah perlu mengantisipasi potensi kenaikan kasus COVID-19 dengan menyediakan fasilitas kesehatan dan mempercepat vaksinasi. Hal itu harus dilakukan mengingat tempat wisata sudah dibuka dan pusat perbelanjaan mulai penuh sehingga dikhawatirkan risiko penularan COVID-19 pasca-Lebaran berpotensi meningkat. "Jika kasus naik tinggi bisa saja berakibat pada pembatasan sosial yang lebih ketat," ujarnya. (kmb/balipost)
Credit: Source link